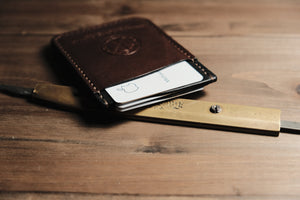 Soft launch is now LIVE!
Harmon and Smith is up and running! The complete custom orders we've been doing are on hold for the time being while we finalize our collection of made to order products here on the site. We are live with our original wallets and bag with new products being added every week.
Upcoming Products
[SEPTEMBER UPDATE] Traditional bi-fold and tri-fold wallets relaunch next week; followed by our full featured men's satchel and briefcase.
As we develop our new products our original card wallet will be on sale for all new customers.